About NOLA Chill
NOLA Chill opened in 2020 as a place for New Orleanians to experience the latest technologies in health and wellness. Our state-of-the-art facilities are the go-to place for relaxation and recovery. NOLA Chill is located in the heart of Uptown New Orleans on beautiful Magazine Street. We are happy to offer a full range of cryotherapy services including whole body cryotherapy, localized cryotherapy, cryo facials, and cryoslimming, as well as compression therapy, NuCalm, and an infrared sauna. We have something for everyone.
Stop in or call today to tour our facility and schedule your next appointment! We are open 7 days a week to accomodate your schedule.
Better Equipment. Better Facility. Better Location.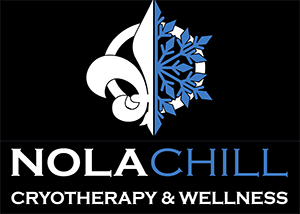 NOLA Chill is the go-to place for health and wellness in New Orleans and the surrounding area. We offer a variety of cryotherapy options to help you meet your wellness goals. Open 7 days a week. Schedule your appointment today!